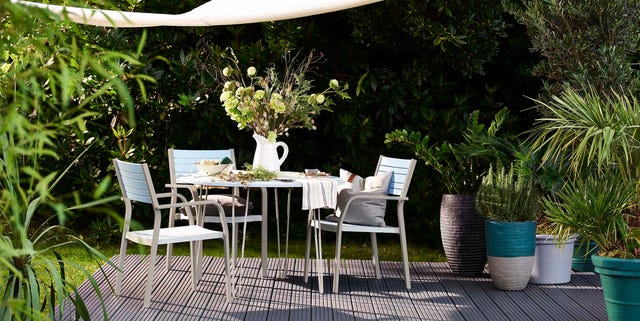 A garden space where you and your kids can relax is a luxury you must plan to design. It not just improves the quality of air in your surroundings, but it is also soothing for your mental health. Spending even few minutes in nature can improve quality of your life.
If you are not sure where to start, you can always connect with landscape architects. Professionals from firms such as Outward Design have been doing this job and will surely give you many creative ideas to start with. Landscape designers Melbourne area will give you a garden plan for your house or your residential apartments that best meets your vision and your budget.
How to get started with landscape designing?
However, if you are confused and are not willing to hire a professional, we will elaborate some tips that might give you ideas to get yourself started.
Follow a theme, you can either choose symmetrical and geometric based western design or nature influenced, curvy, and irregular eastern style of landscape.
Write down the purpose, your garden will achieve whether it is for a visual appeal or to grow organic food. This will form the basis of your design.
Clarify your garden perimeters visually or theoretically to establish your focus.
Once your purpose and theme is in place, study your place for soil composition and fertility, shade and sunny areas, wind prone areas, elevation, and existing shrubs and trees.
Always allow and incorporate the lifelines of your surroundings instead of blocking them with a fence.
You garden and house should complement each other and be a part of one another instead of separate entities. You might plan to plant some shrubs near the foundation of the house.
Lay out walkway path that should be wide enough to allow at least two people to walk at the same time.
Plan a spot for a patio depending on your needs. A larger one if you are planning a dining area.
Explore the selection of plants that will easily thrive in the microclimate of your garden. Add some native plants to the mix.
Plan space for each tree according to the size it will achieve on complete maturity.
Why should you hire a landscape architect?
If you are worried about how and where to begin with, then it is suggested that you hire a landscape architect. They are licensed and have experience in landscape designing. They will not do the installation work for you but will:
Communicate with you
Read and identify your vision and purpose
Monitor soil characteristics and microclimate of the space
Monitor established water space and will come up with ways to establish a steady flow of water.
Create a design keeping all the above points in mind
Coordinate with contractors and installation people to help you get a finished space as per your needs.
Landscape designing is crucial as you need to retain the space for future growth and expansion. If you are not confident in doing it yourself, leave the work to professionals, who are better equipped in providing solutions. Make your garden your sacred space where you can find tranquillity every time you walk on its path.